@Theorder14:
Also, Goku CAN survive in space, proof is that he fought Bills in space and Akira consider the movie canon. And how would Frieza know weather Saiyans can survive in space or not? Do you have the official translation of Frieza saying he can't? all i got is this. He said, can you? with other words, Frieza himself isn't certain.Even if Namek Goku wouldn't be able to survive in space, there's no doubt Bills Saga can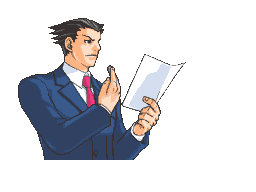 As we can see here in the scan on the left hand side Frieza is quoted saying: "I wont die... but you will!" FOLLOWED by the line "I can breath in space.. can you?" this was more of a sarcastic remark than or unsure assumption you your could argue that.
I don't doubt Goku can survive in space but I wouldn't go by that scan for proof he can.
Posted 1 year, 9 months ago