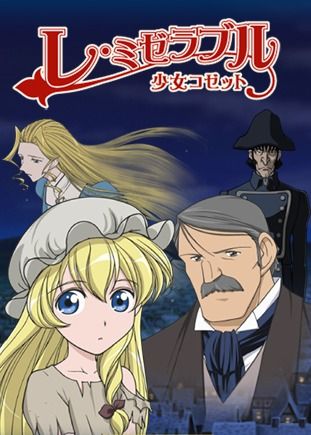 Les Miserables: Shoujo Cosette - Anime Review
Les Miserables: Shoujo Cosette or the English translation - Les Miserables: A Girl Named Cosette is the anime take on the extraordinarily popular 1862 French novel by author Victor Hugo which is widely considered to be one of the greatest novels ever made.
Throughout the years there have been more than a few musical, television and movie adaptations of LM so the question for me with this was, does this Japanese animated series bring anything new to the table that the other mediums have not and does it still remain true to the original works in some sense?
The answer to this is (thankfully) a resounding yes. This series does actually manage to stay very faithful to the original novel while making some interesting changes to the story, setting it apart from the other mediums LM has translated across
Now in fairness I admit I have not actually read the original LM novel….however, before watching this anime take on LM I had already seen the 1998 movie adaptation which starred Liam Neeson (Taken) & Claire Danes (Romeo + Juliet) and it gives a general idea of the story.
AFTER watching the anime I watched the 25th anniversary London Play which has been confirmed to be 90% faithful to the original novel…so writing this review now I feel I have a good grasp on the material
I did really love that 1998 movie version to death from seeing it YEARS ago and it was actually the movie that got me into period-pieces (before LM I really did not like period piece movies - Geoffrey Rush shines again in Quills btw). So naturally being the anime lovin guy that I am I was even more than excited to hear there was a 50+ episode anime adaption of Les Miserables.
However, after completion I've found this series didn't turn out as perfectly as I imagined it could have and to be honest I put this down mostly to it's toned-down implementation of the story.
Yes, sadly it is the softer approach to this somewhat grim story that has kept me from holding this series in much higher regard than I actually do right now but anyhow…..on with the review for details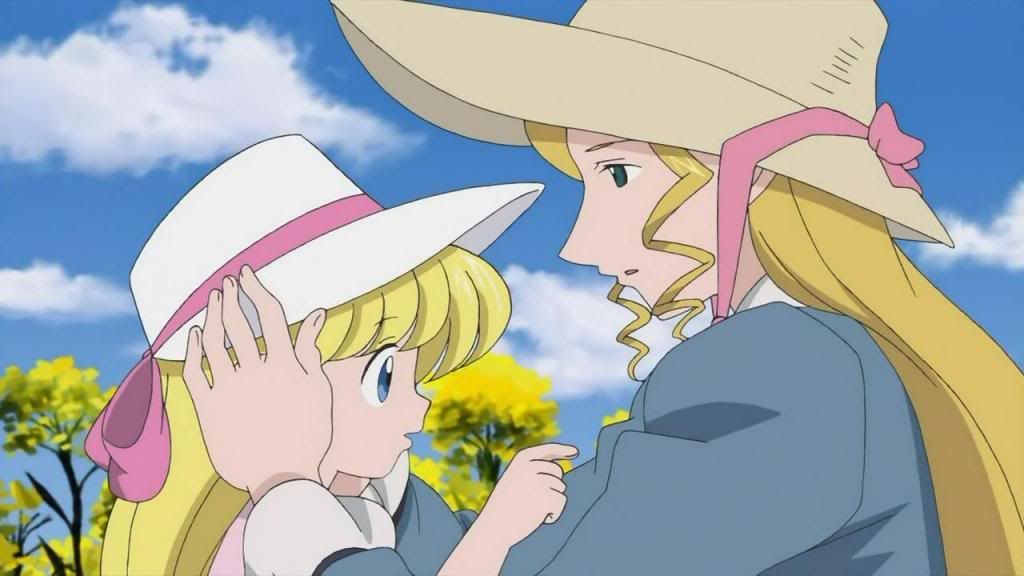 Animation
There are good things and bad things about the animation to be frank so let's start with the positives.
The animation is very clean, clear, bright and colourful. Characters are drawn quite well and everything looks beautiful overall. Scenery is very clear and beautiful which is obviously in line with the scenery that beautiful France – tres bien.
Now the negatives. Well, first off - although all the characters are animated well for the most part they look too cute-ish for the drama that is LES MISRABLES. A particular gripe for me in this series is Cosette and her mother Fantine being albeit* the ONLY blonde hair blue eyed characters IN THE ENTIRE SERIES!!! ….for real…come one now
This really bugged me because this was intentionally pointing out these two characters stand out more than anyone else in the series and I found this change (only in the anime I might add) very patronising. It really was like watching two characters with halos over their heads all the time and it just overstated the obvious point that these two characters are the "good people" and everyone else are the supposed bad people.
I understand very well that Japanese anime characters use hair colour and facial features to emphasize certain character types I just wish they avoided that trait with these two characters in this classic story.
Apart from that the character designs in general were very soft looking and gave a kind of Disney-esque feel to what is overall a very dark and depressing story.
So in a nutshell good aesthetically looking animation that did not quite fit the dark tone of the storyline itself in my humble opinion
Sound
Well there is no English dub for this (which is extremely surprising given it's an adaptation of something so wildly popular) however the Japanese dub sounds very good. All character voice acting were good to my ears and the background themes were excellent.
It was quite disappointing to have the same Op & Ed for the entire 50+ episode run however, the ending theme song was an exceptionally beautiful track dedicated to Cosette's mother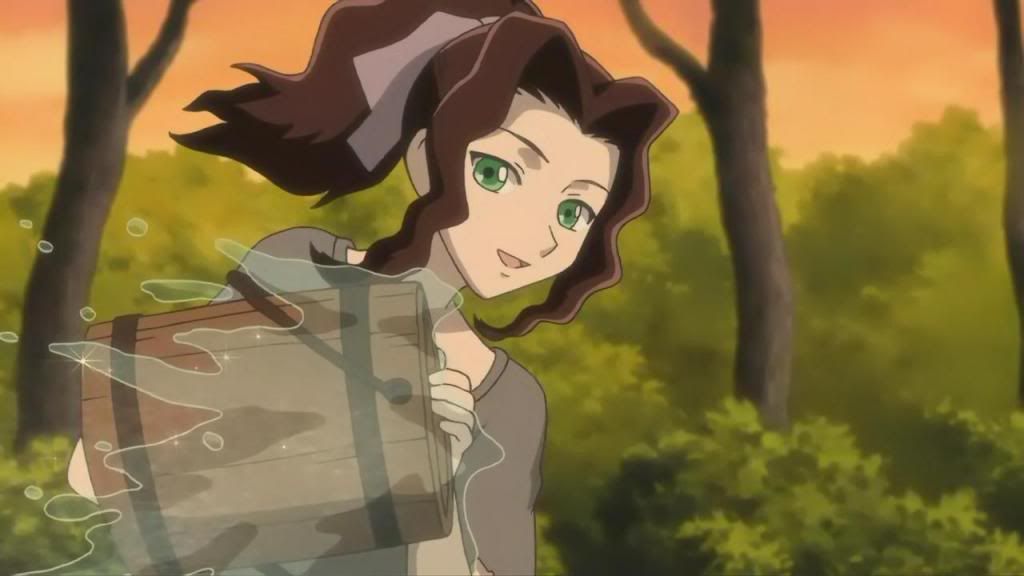 Characters
Again there are positives and Negatives. The positives are in this anime adaptation you get more or less the full cast of characters from the novel and they intertwine well with each other, which is actually not the case for the 1998 movie where some characters were left out of the story.
The negatives are some characters in this anime come off more one dimensional then they actually are in the Novel / Play and the biggest victim of this is the main character Cosette herself. In the beginning when she is young it makes sense she is mousey and quiet but after a while you expect her to expand even if it's just a little bit more as she becomes an adult and she really does not. All through the series she is extremely timid and passive even when she eventually falls in love which is a very different experience for me since I have seen the movie and play which shows her character to have more of a caged bird waiting to be freed syndrome in comparison to the completely submissive yes daddy, whatever you say daddy persona she has in this series. She came off just too one dimensional and unrealistic to me which was a surprising disappointment in comparison to her character portrayal in other adaptations.
Then lastly there is Marius….my god this character is pretty unbearable in this adaptation. I' won't go into too much detail but again unlike the other adaptations I have seen, Marius in this series is such a wishy washy, love struck, indecisive…..TOOL I just could not bear to see his scenes in this series. Easily the worst character in this adaptation…I mean seriously for a good part of the series he can't even get Cosette's name right….he was a true eyesore throughout the entire series for me.
ALL the other characters in this series are actually very well written and I don't have anything at all negative to say about them or their characterization in this series so to be fair the good certainly out-weighs the bad in this series regarding the characters
Storyline
The big difference with this anime adaptation of LM in comparison to all the other incarnations of LM is Jean Valjean is actually the secondary character not the primary one in this story, which is why this series is called a girl named Cosette.
We get to see the story of LM begin and end from mostly Cosette's perspective and this is an interesting new look at the story which adds a new dimension not fully explored before.
My major problem with this storyline on a whole is it is more noticeably toned down in terms of the more serious elements that occur in the original story (Fantine's prostitution for example) and this combined with the cutesy animation style as noted before takes away some of the intensity LM is well known for.
The extremities' and dark elements is what LM is known for so it surprised me when I saw those elements were either diluted or taken out completely when they are actually what has made the original story so compelling over all these years.
Now saying all that, I will admit there are plenty of miserable elements still left in place which still stay faithful to the original story I just wish they kept the entire tone on the darker side of things in place instead of making it softer and cuter.
I would usually put story censoring / changes like this down to wanting to expand this story out to a larger demographic but then I have to ask myself is LM really a story for a younger audience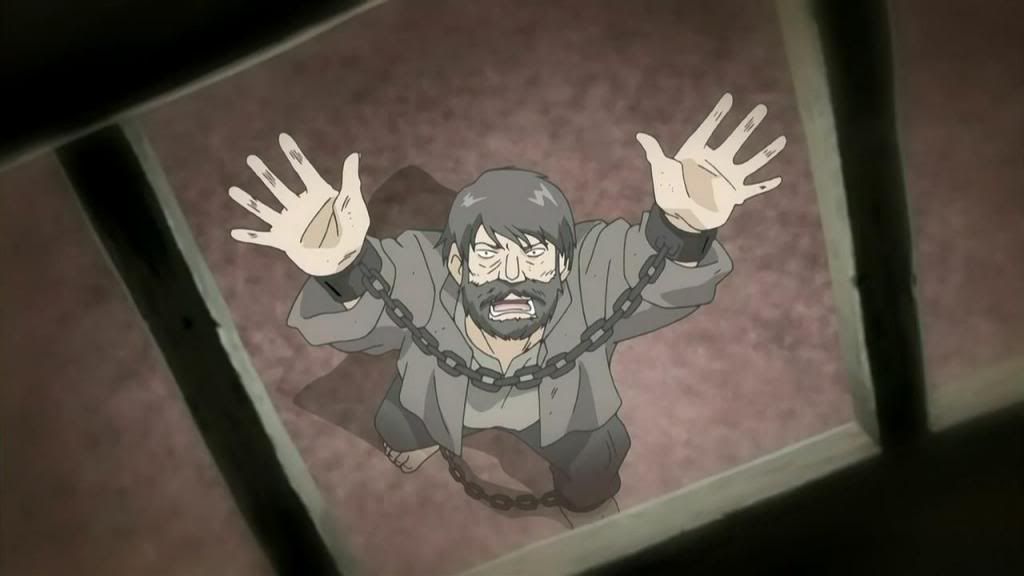 Me thinks no.
So anyway back on the positives. The story of LM in this anime adaptation is actually weaved together really really well, with some major plot changes that actually make MORE sense that the original novel….yes folks I actually agreed with almost all the written changes in this adaptation and commend these alterations for making the series a bit more streamlined and somewhat tighter.
So yeah even given my few disappointments, this series OVERALL is a commendable and solid adaption of a fantastic and well written novel. In particular I found the ending to be really well done.
Enjoyment
It's an enjoyable series. It does have a few hiccups and even some minor filler episodes (4 or 5) but overall I enjoyed the series. First timers may want to catch the live action 1998 movie for better enjoyment before watching this and possibly even the 25th anniversary London play on DVD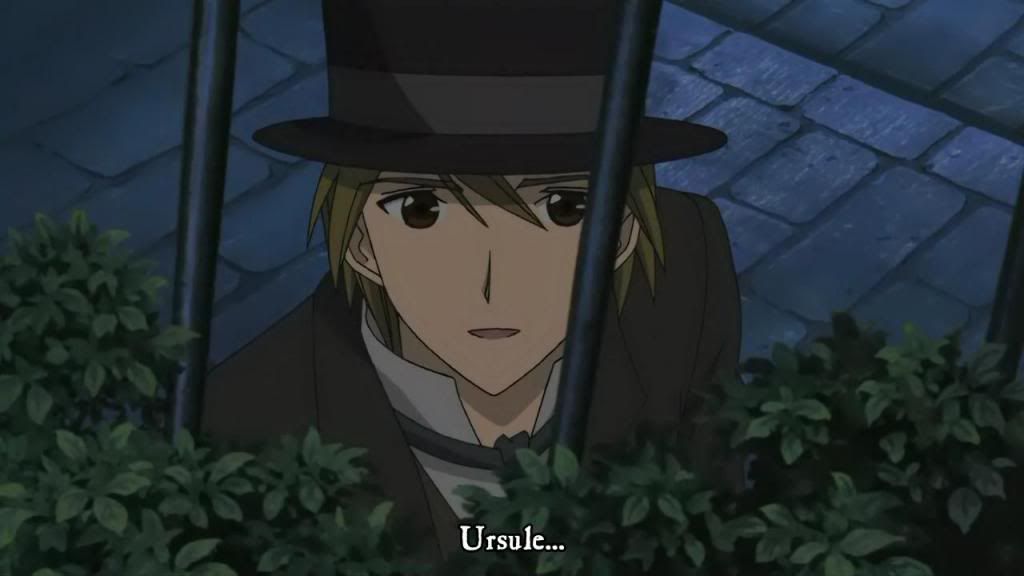 Value
I think it's a solid anime series. I do wish it was shorter..maybe 30 episodes instead of 50+ and that the tone actually matched that of the original novel but all in all they definitely got more things right than wrong with this series and for that I commend the creators and welcome more anime adaptations of classic literature
Les Miserables: Shoujo Cosette - Solid B