name:Kyle Shady
other name: Abyss
age:18
Species: Spiritually aware human
life status: unknown
personality: Abyss after his time in Hell Abyss was healed of all his psychopathic tendocys. Now he is more rude then anything else. He has a superiority complex and thinks he is better then everybody else. He will also never show exhaustion in battle no matter what. He is very violent and will attack a person just for looking at him wrong. He has been shown to have a good side though such as helping kids, girls, and old people. This side isn't shown much though.
Appearance: Abyss looks like a regular human with brown hair and brown eyes and medium height
power: Death
Demon cannon- a powerful beam of energy that can vaporize almost anything it touches. It size varies by the amount of energy put into it.
Death beam- a beam a death energy. one shot is all it takes to kill a person. The blast is invisible and the only way to tell it is coming is to sense it. Some strong strength people are able to survive being hit by it taking large amounts of damage.
Soul absorption- Abyss can absorb the souls of those he kills into his body where they will then be take by Death. What Death does with those Souls is unknown.
killer intent- Abyss can release a huge amount of killer intent that can frighten weaker beings than him.
Bomb- A giant blast of energy that can leave a crater 5 miles deep and 1 mile all around from the center.
Physical capabilities;
Strength- Abyss is a powerful hand to hand fighter who can take down almost anything in a hand to hand fight. He has been know to punch skyscrapers in half with a single blow.
Speed- his speed is one of his best things. He can easily break the sound barrier but when going all out he
Mental Capabilities:
Knowledge from Death- Abyss is a receptor for knowledge straight from Death himself. So he has full knowledge on every person he meets and their power. He also has full knowledge of several magical arts even though he can not use them.
Transformation:
Necros mode- In this form Abyss looses the need for all of his life functions such as breathing and eating. He is immune to all pain and will regenerate from any injuries given the right amount of time. He can even survive blows to vital organs and still keep going. He can also survive losing his head and will regrow it in a few minutes so he could fight still but would basically be fighting with no senses. He can also regrow any body part he may lose in this form or his regular form. In this form his strength he is strong enough to easily deflect meteors with a single hand. His speed is fast enough to leave behind several afterimages. The only flaw to this form is that he can only access it if his overseer deems his opponent is worthy enough for this form. If not he can not access the form no matter how hard he tries.
Limbo mode- This form is achieved by trying to forcefully transform into necros mode with the seal that binds the form still activated. The power in this form is half as powerful as his necros mode, but twice as fast. He still requires all life functions, but he will heal at a rapid pace. He can regrow limbs, but death shots are still death shots. With his speed he can easily move twice the speed of light.
History
Youth: Abyss was born into a neglectful home where he was beaten and starved most of his childhood the only reason he was kept alive was because of his parents twisted personalities. Abyss started spending less and less time at his home and more time on the streets where he picked up bad things such as drinking and smoking.
Teen: As he became a teenager Abyss started to discover his powers at first they were accidental releases when his emotions got high but after a while he had a slight control of it. This was also the time he snapped against his parents and killed them. Due to lack of evidence though he wasn't charged and the case remained unsolved.
Training: Living alone Abyss became much more free and relaxed. This caused his powers to be trained easier to the point where he was doubling what took him years to learn in months. Around this time he took up the name Abyss and started killing. He began small with homeless people and moved upwards to well respected members of the community but due to how his powers work their was no evidence to the crimes so no culprit could be found. He has now grown tired on the simple killings and hopes to take it a step further and complete his training and kill a super human.
Death
After mysteriously disappearing Abyss was sent to Hell, where he was tortured both physically and mentally. No matter what torture he went through he would not break. IN fact the torture made his hatred grow stronger increasing his power to new heights never before hoped for him. During his time in Hell Abyss gained the attention of Death himself. Death seeing the darkness in his soul Death decided to give him another chance at life. This time he would be under his power. He would be stronger and faster then he was before. This time to make sure he would not be killed so easily Death gave him a new power set to replace his old ones which he deemed useless.
NPCS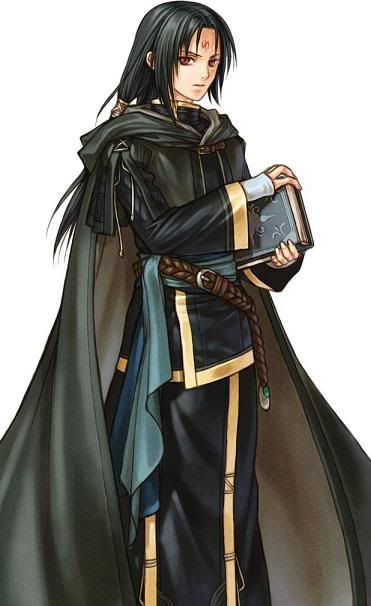 Name:Villicus
Age:unknown
physical age: 24
Personality: Villicus is calm and collected and doesn't say much unless needed. His main goal is to test Abyss to see how powerful he can become and to see if he can evolve further or if he is a lost cause. He is unattached to Abyss and everyone else he only has one goal which he refuses to tell anyone.
Appearance: Villicus looks like a normal human with red eyes and black hair. He is tall at 6'5" and had a well toned body hidden underneath his clothes.
Fighting ability: Villicus does not fight ofter but it is said he can bust a planet at a whim. This may be over exaggerated but nobody has lived to know if this is true. He only truly fights if Abyss gets in a situation he can not handle and it is only to save him and nothing else. Nobody has yet to see his true potential so his stats are unknown to everybody even Death himself.
abilities:
Seal release- He can release the seal on Abyss to allow him access to his Necros form.
magic- Villiscus has mastery over magic at such a level he can summon illusions that are real and can actually harm people. He uses these as training dummies for Abyss.
Energy cannon- a blast of pure energy it can either be a beam or a blast depending on what he wants it to be and the power in it depends on the energy put into it.
seal punishment- If Abyss does not listen to him he can cause Abyss great pain thanks to a specialized seal.
Force field- He can create a shield from his own power.
Edited 8 months, 1 week ago