Two Warriors
Doomed to forever partake in a never ending battle
Have, for the first time ever
Joined Forces
To reach a common goal
But not how you would think...
This is Kal-Karrot. The hypothetical fusion, of Earth's two greatest defenders, into one all powerful being. Brought to life by the power of Supreme Kai's Potara Earings, this dynamic duo has inherited the powers of both his predecessors, but at a far greater magnitude. But, is he strong enough, to face the opponents that await him in...
THE GAUNTLET OF DOOM
Round 1: The Fury
The Incredible Hulk
Black Adam
Kratos, The God of War
Beta Ray Bill
Round 2: Dominating Forces
Super Buuhan
Doomsday
Janemba
Hirudegarn
Round 3: Friends turned Foes
Vegeta
Gohan
Gotenks
Wonder Woman
Flash
Green Lantern
Round 4: Masters of Prep
Dr. Doom
Reed Richards
Lex Luthor
Mr. Terrific
Iron Man
Batman
1 month of prep.
Round 5: Asgard
500 Random Asgardians
Round 6: The Corps
500 Random Green Lanterns
Round 7: Cosmic Confrontation
The Heralds of Galactus as shown, one at a time with no rest in between.
Round 8: Otherwordly Genius
Thanos and Darkseid
1 month of prep
Round 9: Equal Forces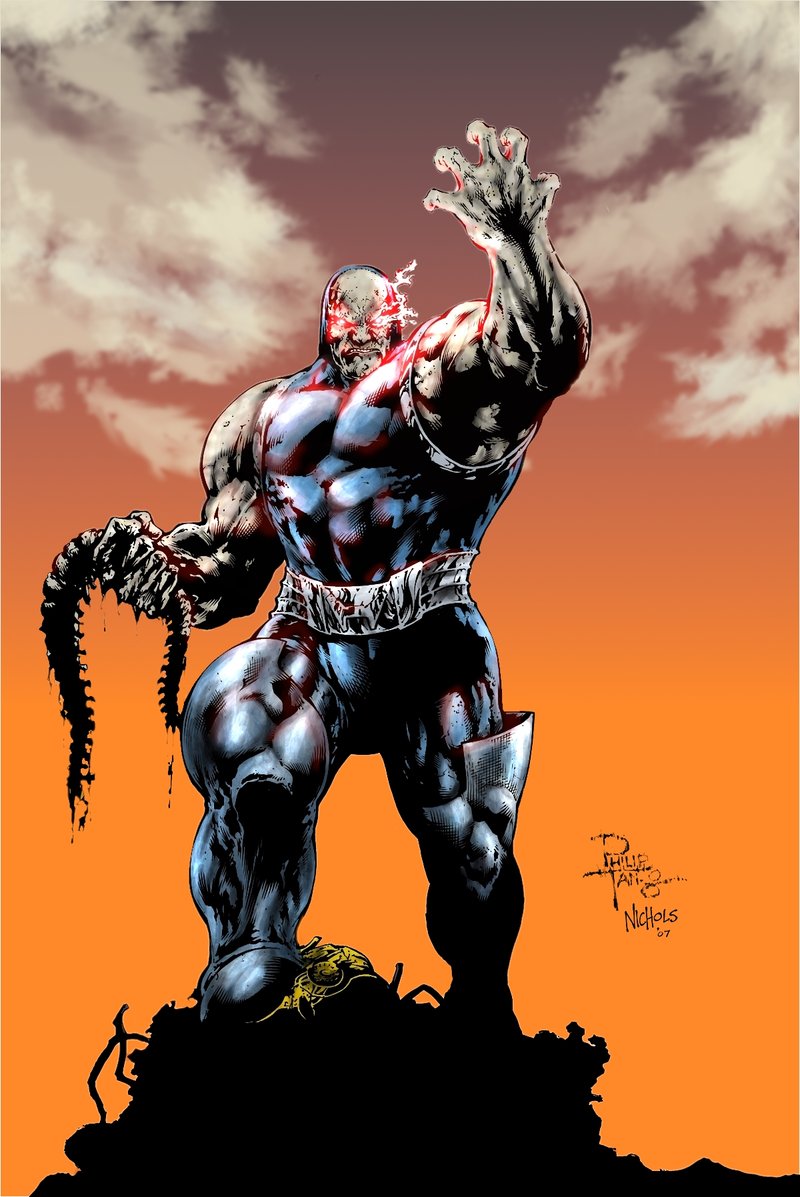 Super Buu and Darkseid fusion dance (no time limit) (Super Buusied)
FINAL ROUND
AND
100% for each. Rounds 4 and 8 get 1 month of prep. Morals off for Kal-Karrot.
Edited 2 years, 7 months ago