Hi, here's my original manga, Dragon & Weed Origins.
What is Dragon and Weed: Origins?
D&W O is a BD-Video (Comic specially created for video playback), a spin-off from independent game Dragon & Weed: Black Ghost OPS (v2.0 and 3.0).
Origins begins 8 years before to the videogame and we will discover the beginnings of the duo Dragon and Weed, and the events that led to Black Ghost OPS and more.
Please notice that Origins is not a manga (Japanese comics in the direction) although 90% inspired by this type or an anime. The BD-Video offers an experience between the two ie still images, captioned with a soundscape (sound effects and music from many famous anime you should probably know).
The manga is divided in three seasons:
Season 1: OutBreak, only in french and finish (29 episodes, 10 in videos).
Season 2: The Fallen (in progress),34 episodes in french and 14 in english
Season 3: Nemesis Faction (not in work before the end of the Season 2)
At the moment the French version of the current season (season 2) contains 34 episodes. The episodes are offered at a frequency of one every two weeks. But the English version is quite late (Episode 14) can be broadcast weekly.
Here is a brief conclusion:
Name: Dragon & Weed: Origins
Genre: Action, Adventure, Comedy
Type: Comic-inspired Manga
Format: Video
Creation Date: April 2009
Number of seasons planned: 3
Frequency: 1 episode every two weeks.
Duration of an episode: 2-4 min (first episodes), 6-10 min
The story is quite simple, here is the synopises of the two first seasons:
Synopsis of OutBreak:
We are in 2053, then in a futuristic universe. The planet Earth is overcrowded, so some nations kill each other for a piece of land while other allied and work in space colonization. Thus were born the USE or UES (United States of Europe / United States of Europe) and UNCS (Union of Nations for Space colonization). Dragon and Weed two childhood friends are involved in the program Professional Assassins a special program of spiritual and military training for youth, from their 10 years. They leave the program early and engage in the joint army of USE.
It was on a mission for the USE that Amanda meets a teacher working for a secret organization, it will not delay to join ...
Synopsis of The Fallen:
We're still in 2053, two weeks after Outbreak (Season 1), Dragon and Weed are now parties to the SAUN.
Ships with their new and old allies on a mission to locate the terrorist called "White Mask". Dragon, Weed and their allies will soon be facing new enemies: The Fallen. An unit of new synchronized and SAUN old members is created. The duo will also eliminate the "The Fallen" group and to discover the plans of the White Mask.
Episode 00: OutBreak to The Fallen (Megavideo HD)
(Season 1 summary)
Episodes 01- 10 (Streaming on Youtube HD)
Episodes 11- 18 (Streaming on Youtube HD)
Screeshots
You'll see there is episodes in colors and some in black and white.
:
(Takes from the currently last french episodes)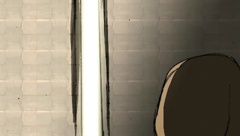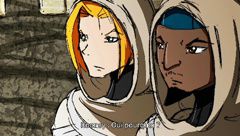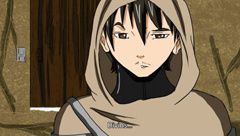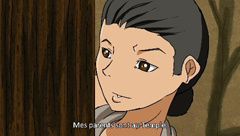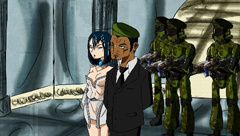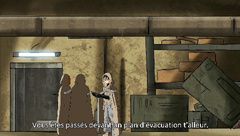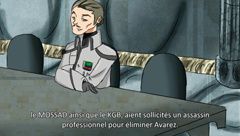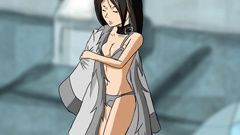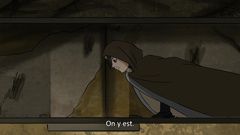 --------------------------------------------------------------------
Last episode released:
Episode 15: Healden
Streamin HD
Download Episode 15 HD (720P)
D&W Facebook Page
-
D&W on Twitter
Edited 3 years, 7 months ago